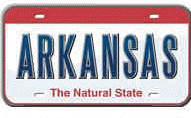 Retirement Communities:

Diamondhead, Hot Springs, Arkansas

In lush central Arkansas, Diamondhead is a resort-style community with a lakeside setting, a golf course and a wide range of home prices.

Hot Springs Village, Hot Springs Village, Arkansas

Nestled in the Ouachita Mountains in central Arkansas, Hot Springs Village is a large, gated community/resort popular with baby boomers and retirees. It has 11 lakes, nine golf courses, two marinas, miles of trails, dozens of activity groups and a wide range of home styles and prices.

Stonebrook Cove, Conway, Arkansas

In central Arkansas, suburban Conway is the site of Stonebrook Cove, a new, gated 55+ community with Craftsman-style homes.

Arkansas

Arkansas has an estimated residential population, as of 2013, of 2,966,369 people. Climate zones are varied. The lowest recorded temperature is minus 28 degrees, with 120 degrees the highest. Famous residents or natives include Maya Angelou, President Clinton, Bronco Billy Anderson (actor), Dee Brown (author), Daisy Bates (social reformer), Helen Gurley Brown (editor), Glen Campbell (singer), Hattie Caraway (1st elected woman senator), Johnny Cash (singer), Eldridge Cleaver (social activist), and William Darby (founder of the Darby Rangers).

In the mid-sixteenth century, De Soto was one of the first Europeans to visit the state and a Frenchman, Henri de Tonti, created the first settlement in 1686. The U.S. purchased this area as part of the Louisiana Purchase in 1803. Arkansas started out as some of the Territory of Missouri but separated in 1819. The cotton industry thrived and Arkansas was part of the Southern plantation system until the Civil War.

The largest employer is the food industry, with lumber and wood close behind. Arkansas leads the nation in the growth of soybeans, rice and cotton. The only active diamond mine in the U.S. is near Murfreesboro and it's a popular tourist attraction. Major state sights include the Buffalo National River, which is in the Ozarks, and Hot Springs National Park. Bill Clinton's birthplace in Hope, the Historic Arkansas Museum in Little Rock, Blanchard Springs Caverns the Arkansas Folk Center draw thousands of visitors each year.
---