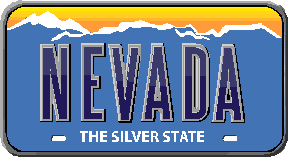 North Las Vegas is in southern Nevada and is the setting for Ardiente, a gated 55+ community with single story, single family homes. Residents enjoy a large clubhouse, a garden, an activities director, a putting green and plenty of sunshine.
Regency at Damonte Ranch, Reno, Nevada
Reno sits at the base of the Sierra Nevada Mountains in western Nevada and is the site of Regency at Damonte Ranch, a 55+ community within a larger development. Single story, single family homes are for sale. Amenities will include a clubhouse, a swimming pool, an aerobics studio and more. Mountain views are standard.
Nevada
Nevada residents, about two and a half million strong, probably enjoy Las Vegas as much as the millions of tourists do each year. The lowest record temperature in Nevada was minus 50, and the highest was 125 degrees. Nevada was explored in the 1820s, and in the 1840s by Kit Carson and John C. Fremont. The U.S. got the region in 1848 after the Mexican War and a Mormon trading post near Genoa was the first permanent settlement. Nevada is the driest state in the country with seven inches of rain falling each year, on the average.
A lot of Nevada is uninhabited, except by desert animals and sagebrush plants. In the wettest part of Nevada they do get forty inches of rain, but the driest has less than four inches. The Comstock Lode made Nevada famous, and this is where the biggest silver deposit known in the U.S. was found in 1859. Silver, gold, lead, copper, mercury, tungsten and barite have been mined here. Oil was found in 1954. Gold is the highest in value amongst the ores and products found in Nevada.
Gambling and divorce as industries were created in 1931. Las Vegas and Reno became the divorce capitals of the country. Nevada is still the gambling capital to this day, and along with that goes a lot of shows and other entertainment venues. Gambling produces over a third of the state's tax income. Calves, cattle, hay, barley, wheat, alfalfa, and potatoes are grown and raised here. Manufacturers make lawn & garden irrigation devices, gaming equipment, machinery and seismic monitoring devices, things made from titanium, and specialty printing.
Las Vegas, Reno, and Lake Tahoe are the major resorts in Nevada. Hoover Dam, Virginia City, Pyramid Lake, Lake Mead and Lake Mohave attract a lot of visitors, as does Virginia City.
---